FLICK #9: "My Big Fat Greek Wedding 2"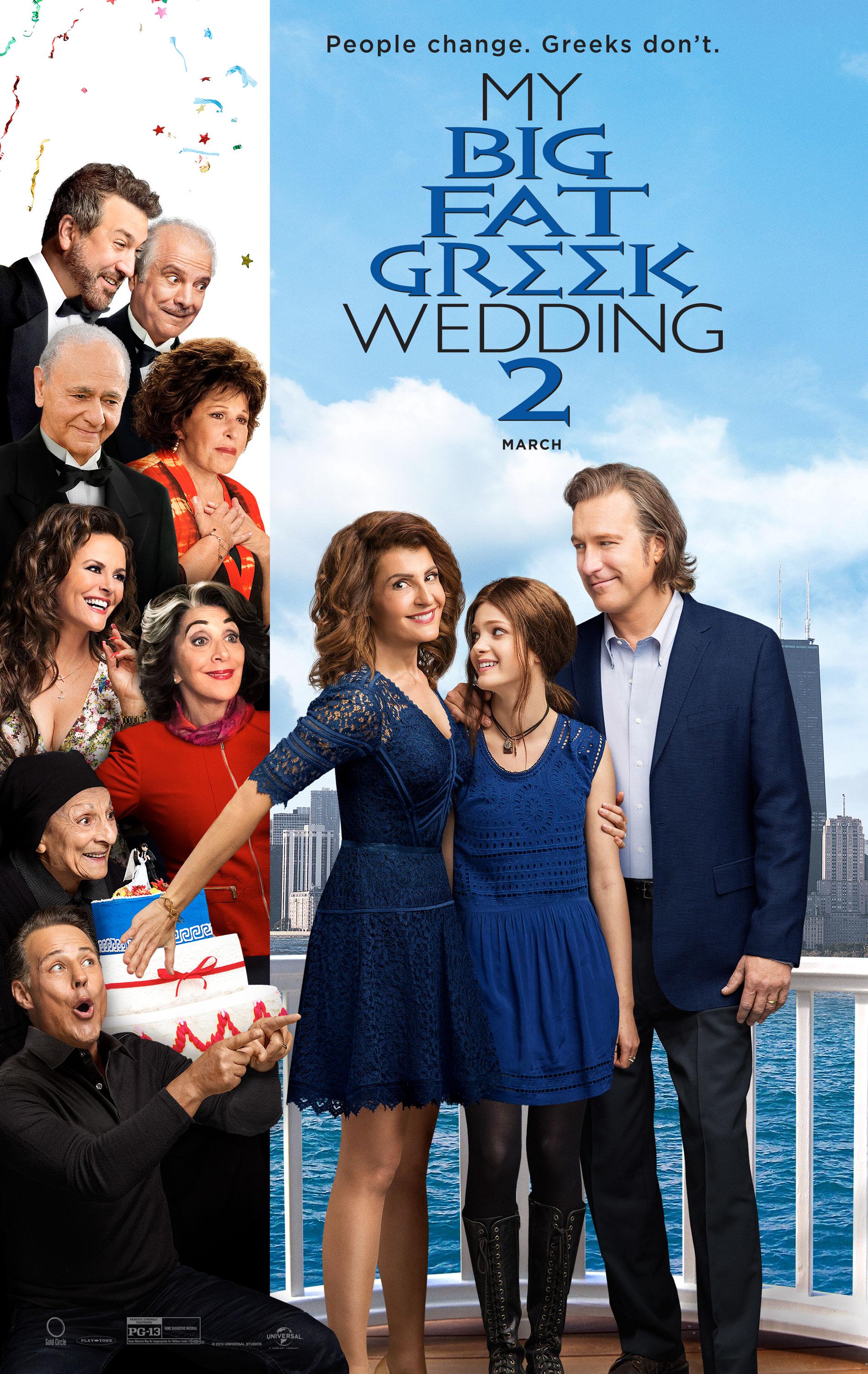 Not falling into this movie's target demographic, I will have to admit that at first, I felt indifferent and even uninterested towards this movie. I mean, I've never even seen the first one, so I just had to make up for it by reading its synopsis online in hopes that it'll be enough to get me caught up-- now this is in no way recommendable, but at the time I just didn't have choices as I was pulled into the red carpet premiere of this movie in a bit of a rush. Plus, with a movie like this, it's already quite obvious that everything will be on the light side of things in terms of its story and all.
On to the actual movie: I found my initial predictions be confirmed as the film really had nothing all too new to offer. It's pretty formulaic and mediocre. But we could all use some mediocrity in our lives every now and then, specially when it falls more on the good side as this film surprisingly does. It had a lot of things going on for it, all of which were either uninteresting or cliché. And while it doesn't really break into any new ground, it still felt quite genuine. It had a lot of heart and was actually quite humorous. Its mediocrity is redeemed by its charm and boy does it have a lot of it. I would even suggest that a majority of us Filipinos will be able to relate to the movie being that it's really about family--no matter how big, it's about family, how close-knit you are and the love that you have for each other.
If I were to sum up the movie in one word, that word would be charming. This movie was just so charming and sweet. Nothing life-changing, but it never really promises that in the fist place. It was light, and pretty enjoyable for the most part. And to be honest, I was kind of looking forward to be disappointed, but in the end, actually ended up thoroughly enjoying it! And I think quite a lot of people will, too!